---
Think of Me As Your Business Strategy Tour Guide
---
I LOVE business strategy and financial workflow design. You do what you do best, and let me help you climb the highest mountains. I work one-on-one with my clients to provide deep insights into business and financial strategies in the Tours & Activities industry. My core role is to empower you to lead your company, delegating the pieces you don't want to do from a place of knowledge, rather than abdicating because you feel out of control.
Your journey begins with my New Client Questionnaire. This questionnaire provides me with critical information needed to determine if our two organizations may be a good fit for each other. Once you've completed this questionnaire, we can schedule a quick introductory call that will include a free consultation. During this call we can even better determine if there is a good fit between us. I want you to find the best fit for your needs, even if it is not with me. The way I see it is, there is no sense in investing valuable time and resources into a relationship that isn't going to best deliver the results needed.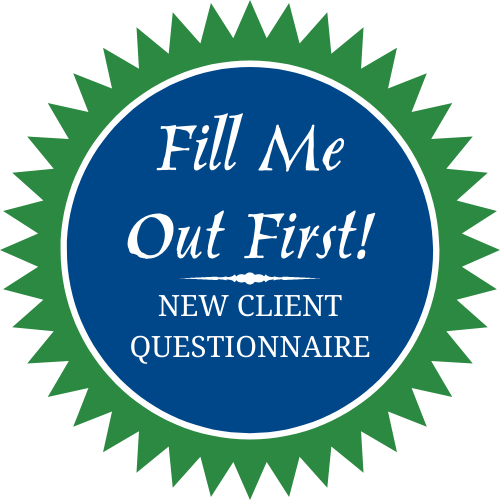 I work with clients on a project-by-project basis, ensuring that you don't become dependent on my services for your ongoing success. I love forming deep, long-lasting relationships with my clients, and those relationships may ebb and flow with your journey over the years. For long-term strategy planning, I work with clients who want to maintain a monthly working relationship, building a solid collaborative relationship with a success partner. This helps us to keep communication consistent and produces profound results. I want to make sure that you are feeling the value of our relationship, in both your peace of mind and on your bottom line.
In the meantime, please feel free to browse a variety of free online resources that I've developed especially for businesses in the Tours & Activities industries just like yours.
---
Consulting for Tours & Activities Businesses
---
"What can the Priestess of Profits do to help my business?"
Potentially too much to cover in a single conversation, web page, or video.
My favorite topics include time-saving software integration, managing seasonal cash flow, and tracking guide cash expenditures, especially in foreign currencies. That's just the tip of the iceberg! Let me know what your top pain points are, and we can discuss how to get you pointed in the right direction.
Additional topics & services:
Budgeting, Forecasting, and Intentional Decisions
Year-End Wrap-Up (YEWU) – Let's proofread the books and make sure that you are ready to file your 1099s & W2s. Then we can get your clean and complete books off to your tax accountant.
Mid-Year Check-In (MYCI) – Similar to the YEWU, this is a full proofread of your books to ensure all i's are dotted and t's are crossed. For larger businesses with a lot of transaction, we recommend doing this more than once per year.
Software/App Setup or Transition – Switching payroll systems? Trying a new reservation app on your website? Starting to use Expensify, TSheets, Bill.com, Divvy, or another one of my favorite apps? I can help!
Profit Assessment and Advisory Services – Let's turn your cash-eating monster into a money-making machine!
Cash Flow Projection – If your current trend continues, where does that leave your bank account?
Accounts Receivable Deep-Dive – Let's get you paid faster!
Product/Service Review & Gross Margin Analysis – Let's dive deep into seeing which of your offerings are actually making you money, and which are not. Do you know your Gross Margin on EACH of your offerings? – The time-frame on this project will vary depending on the kinds of good/services you sell and the number of income streams to review.
Internal Process Review – Not sure you or your team are doing part of your daily routine correctly? Let's go over it together, tighten things up, and get the routine in writing.
Vision, Mission, Purpose Creation – What's your Why? Learn to communicate your passion more effectively.
Chart of Accounts Clean-Up – Have things started to get messy or confusing? Let's go over it together and make things more concise.
Predictable Success – Discover the personality types of yourself and members of your team to build better cohesion, communication, and more effective processes.
Marketing Effectiveness Analysis – How much are you spending on your various marketing avenues? Are those working to bring in new customers, or just eating cash? Let's find out.
Leadership Training – Step up into the leadership role in your business. Learn strategies to more effectively guide your team.
Select your Key Performance Indicators (KPIs) – What are the top metrics you want to focus on to determine if your choices are effective? Let's find the best ways to measure them, and use them as benchmarks for your success.
Exit Strategy/Continuation Plan – Do you want to retire some day? Sell your business? Pass it to one of your team members? Are you thinking of just closing down at some point? Let's plan ahead to make that as painless and profitable as possible.
---
Check out my blog full of free resources, tips & tricks that I've curated over many years of providing financial and business strategy consulting for a wide variety of businesses.
I developed the ATLAS to provide a one-stop shop to search for reservation and booking software for the Tours & Activities industry.
Learn more about the on-boarding process and first steps towards securing your business' future by working with the Priestess of Profits.
---